Manufacturing climbing robots
As part of my work in MIT's d'Arbeloff laboratory, I worked on developing mobile manufacturing robots with application to aircraft manufacturing in collaboration with Boeing. The concept is to use linear actuation and parallel configurations to achieve high force-to-weight and stiffness-to-weight ratios.
Concept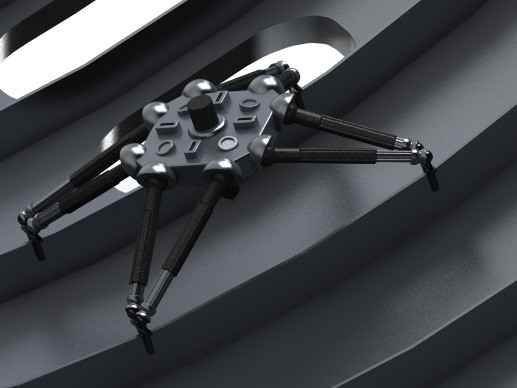 Propotype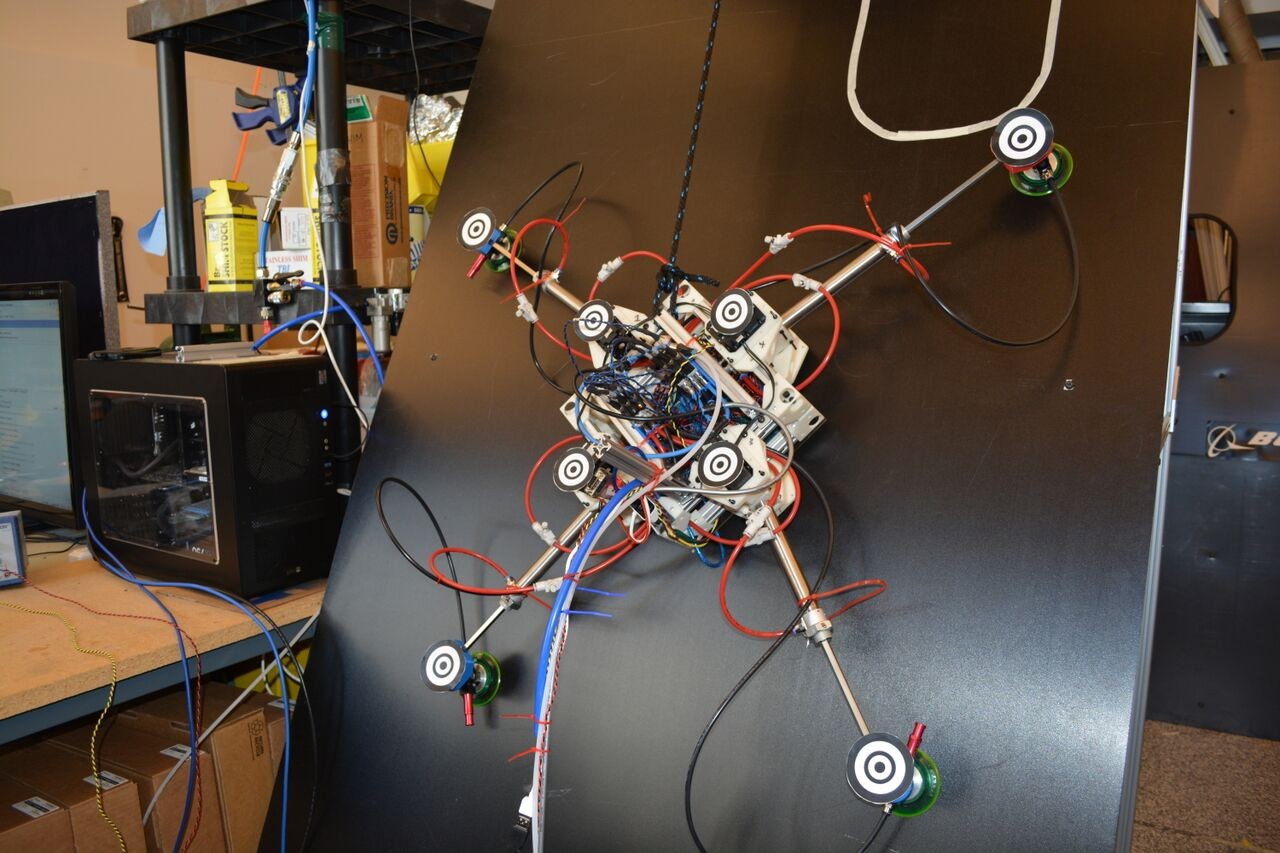 Custom parts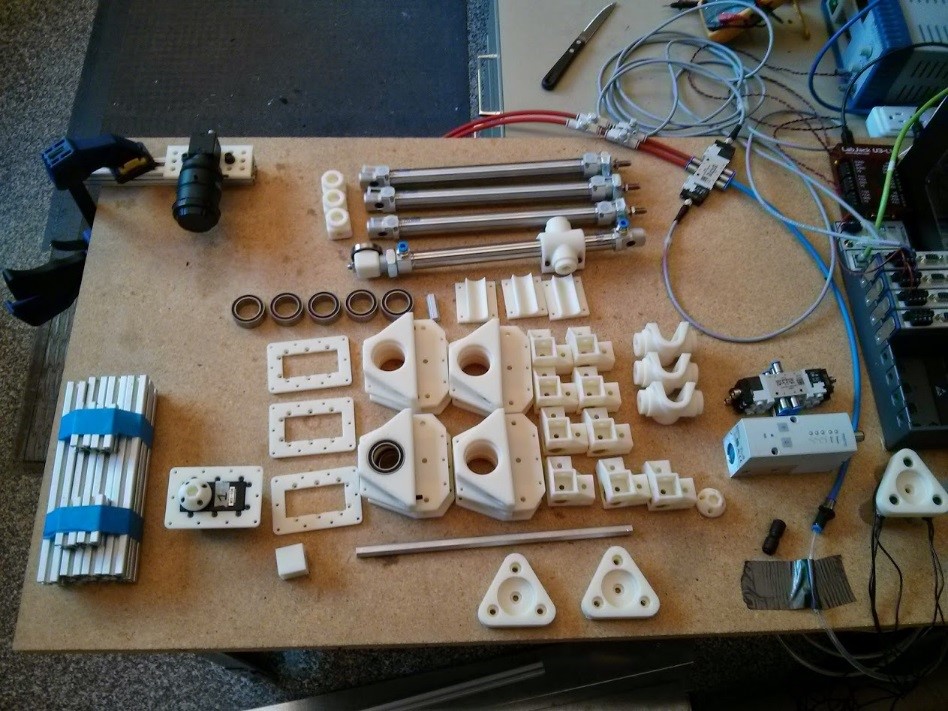 Technical challenges: Mechanical design, robotics, controls, software, motion planning.
MIT Team: Alexandre Girard (PhD student) and Prof. H. Harry Asada